A sideshow of a second half
---
The overall reporting season, and particularly the June half, we would describe as somewhat of a sideshow to the macro events playing out; higher interest rates, supply chain disruptions, and the impact of geopolitical events. In light of this, with the ASX grinding out a little over 1% return – we thought that was quite a credible outcome.

A number of things stood out to us over the period.
Firstly, we saw a typical level of earnings beats and earnings misses throughout the reporting season. And in aggregate, earnings were broadly in line with the market expectations.
Secondly, corporate Australia today remains in pretty good shape. We saw 12 of the top 200 Australian companies launch on-market share buybacks – making up between 3% and 10% of shares on issue. Pleasingly for our large cap portfolios, we own three of these 12 names. Nine Entertainment (ASX: NEC), Northern Star (ASX: NST)

 

(a high-quality gold producer with a growing production profile), and Qantas Airways (ASX: QAN)

 

.
Lastly, while the trading updates for July and August were overall quite positive, there was a discernible tone of cautiousness in outlook statements from Australian corporates – driven by the macro of higher interest rates and some geopolitical events.
Area of focus: The COVID rebound
We're focused on industries and companies that come out of COVID better and stronger.
To this end, we like the strong double-digit demand backdrop for renewable and traditional energy companies. Worley is well placed in this environment. Worley is a leading global engineering service provider with strong operating leverage.
We also like the outlook for domestic travel. Qantas is a favoured name in the portfolio today. We're seeing a booming return of travel demand and indeed some surveys are suggesting that intentions to travel are now running at around twice the level of pre-COVID.
Resources
The final area that we're focused on is remaining highly selective within the resources sector. Following the share unification of BHP earlier this calendar year, resources today make up around a quarter of the ASX market capitalisation.
Our portfolios have been the beneficiaries of their exposure to future-facing commodities. These are the lithiums, the coppers, the nickels, which are being supported by the strong demand outlook particularly driven by decarbonisation trends. The portfolio has exposure here in OZ Minerals (ASX: OZL) and IGO Limited (ASX: IGO).
Moving forward, we'll retain this exposure to what we often call the electric vehicle type commodities. Although we have an underweight position towards what's commonly known as the more China-led commodities of iron ore and coal, which face softening in demand and, in our view, commodity price vulnerability.
Market outlook
Economic conditions have shifted in the last month. In August alone, we've seen the 10-year government bond rates in the U.S. and Australia both increase by in excess of 50 basis points. The oil prices now retrace to levels prior to that of the Russia/Ukraine conflict, while gas prices are two to ten times elevated.
After a number of years of strong double-digit earnings growth for the Australian share market, we're expecting a moderation in the period to come of lower single digits. 
We still expect industrials and financial sectors to drive the growth, while resources will constrain that growth as commodity prices retrace from elevated levels.
In this environment of higher interest rates and a likely weakening consumer, we believe the large cap portfolios are well placed to outperform. We own a number of the online classified businesses with strong competitive advantage, such as car sales. We own a number of names classified as IT businesses, which face very strong demand outlooks. They include NEXTDC (ASX: NXT), the data centre provider, and PEXA (ASX: PXA) the electronic property conveyancing business.
We also like the telco space at this juncture. We like the outlook for mobile across Australia, Telstra (ASX: TLS) is a favourite name to us in this space today with over 55% of its earnings coming from mobile.
So, finally in this environment, we potentially feel more than ever before that opportunities remain in the market rather than being the market. We feel investors with this selective approach will be best placed to outperform in the period ahead. 
Access to a high conviction portfolio of ASX-listed companies.
The UBS Yarra Australian Share Fund offers investors exposure to a differentiated, high conviction portfolio of ASX listed companies that we believe have strong capital-growth potential over the medium to long-term. To learn more, please visit our website. 
---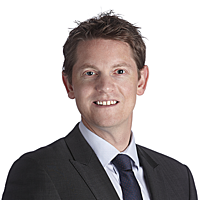 Deputy Portfolio Manager, Broadcap Equities
Yarra Capital Management
Marcus is Deputy Portfolio Manager of the Yarra Australian Equities Fund, Co-Portfolio Manager for the Yarra Real Assets Securities Fund and Yarra Income Plus Fund and is actively involved with the Tax Advantaged Investor investment strategy. He...
Expertise