Five quality micro-caps with plenty of room for growth
---
It's certainly been a very tough start to the year and probably at the front of that queue has been the microcap space. It's a more lliquid and riskier part of the market – and we've seen that bear the full brunt of investor sentiment. We've seen interest rate rises, cost inflation, energy and labour availability issues; these have been well acknowledged and are now starting to play out through the economy.
Pleasingly though, our portfolio performed really well during reporting season. In most cases companies are dealing well with the myriad of pressures out there, and are moving ahead with their strategic plan of building into that bigger company of the future. We're really pleased with what we have seen.
We remain constantly focused on balance sheet and cash flows, and that's really helped to protect the portfolio during these volatile times.
Improving competitive positions

One of the great things about microcap companies is seeing them actually achieve their potential, emerging from a very small base into a really important part of their industry, sometimes even a leader in that industry.
We'd point to stocks like Monash IVF (ASX: MVF), Pacific Smiles (ASX: PSQ) and iCollege (ASX: ICT) as great examples of companies that performed really well during that COVID disruption period. Now that we're entering a more normal market, where competitors are disrupted or under pressure, these companies have a real opportunity to take full advantage of their improving position.
We think those three stocks are pretty compelling at the moment. They are underearning, they are growing their footprints and we are very confident in their ability to execute the growth opportunities that lie ahead.
Energy crisis
The energy crisis and the longer-term decarbonisation issue remains at the forefront for most economies in the world. We believe GR Engineering (ASX: GNG) and Lycopodium (ASX: LYL) are positioned really well to benefit from this demand environment, which we think will sustain through time.
These are two high-quality businesses with management teams that have operated through different market cycles. We believe that the challenge and spend that's required to address some of these issues is being underrepresented by the market, and in the Australian microcap space you can find some industry leaders that are very well positioned to capture those opportunities.
M&A still a feature
In low growth environments, we continue to believe larger companies will seek to supplement their growth via M&A. We also know that private equity has a lot of capital to deploy and we also know the microcap space has often been a happy hunting ground for such activity.
Positively for performance, we've had a number of takeovers in the portfolio in recent months including Pacific Turbine, Centrepoint Alliance and HRL Holdings. And, we continue to identify strategic assets where we think they offer greater value than that being represented on the market today.
We expect this theme will continue to play out through the rest of the year and believe there are a number of holdings in our portfolio that will be attractive to larger companies.
Market outlook
We are very positive on the outlook for the microcap sector.
As we move into a lower growth environment, we expect growth will stand out. It's why we invest in microcaps, finding that small business that will expand and turn into a more important part of the industry. Those opportunities continue to exist.
In market sell-offs, we get to buy great quality businesses at great prices and set our portfolio up for the years ahead. We get access to structural themes, improving the competitive positions of companies and really building a portfolio that can drive the longer-term capital growth that we're all looking for. That's really exciting.
We think that the M&A cycle will be supportive. Our investable universe is large, and any time of great change – as we're seeing at the moment – creates opportunities for companies. At the forefront tends to be a small business, one that is nimble, focused on the opportunity and able to take advantage of change. We are really excited about the opportunities that exist.
Finding undervalued micro caps is what we do
We are searching for businesses that have exposure to growing markets or are benefiting from changes in the market structure and are in a rapid growth phase of their life cycle. To learn more, please visit our website. 
---

Never miss an update
Get the latest insights from me in your inbox when they're published.
---
---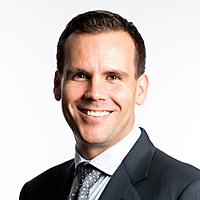 Portfolio Manager
Yarra Capital Management
Joel is a Portfolio Manager within the Australian Equities team, leading the Firm's Microcaps Strategy. Joel previously spent seven years at UBS Asset Management, where he was the lead Microcaps Portfolio Manager and was responsible for the...
Expertise