The two biggest value opportunities in new technology
---
We're entering a new age courtesy of technology. Personalisation and automation is the name of the game and it's going to be life-changing. But with technology currently on-the-nose for investors, are there value opportunities in this growth sector?
David Winborne, Senior Portfolio Manager at Impax Asset Management, believes there are some revolutionary transitions occurring and now is the time to invest. 
He sees two extraordinary opportunities at present - personalised medicines being one and the transition to electric vehicles being the second - but argues investors need to be selective in their approach.
For example, Impax are less interested in electric car manufacturers due to the difficulty of predicting the winners or losers in the future.
"We do know that demand for electric vehicle architecture and autonomous driving solutions will go up over that period. And so we think that investing in those companies that provide some of those solutions to whichever car company dominates that era is probably the most prudent approach."
In this edition of Expert Insights, David discusses the two biggest opportunities in the current market and why, along with a company playing to one of these opportunities.
Edited Transcript
Where in the market are you currently finding the most value?
David Winborne: Probably one of the most exciting transitions out there is the transition towards personalised medicine. And essentially what we mean by that, is if you were to wind the clock back 10 or 15 years ago, we were certainly living in an era of what we'll call the blockbuster drugs. 
In other words, there would be a big drug that would be launched by the major pharmaceutical companies, the Merck's (NASDAQ: MRK), the Eli Lilly's (NASDAQ: LLY), which were sold to the tens of billions of dollars of revenue. We believe we're entering the era of personalised medicine. 
And really, what's enabled this transition towards personalised medicine has been that the cost of mapping the human genome, in other words, getting our own DNA records, has shrunk from several hundred thousand dollars 15 years ago to several hundred today. You can send off your saliva sample in the post and get your DNA history as a result of that.
And what that has done is it's really revolutionised the way that drugs are getting discovered these days. So one of our key pockets of exposure that we have is, really, the personalised medical value chain in terms of some of the companies that enable more efficacious discovery of promising drug molecules or the manufacturer of what are called biomolecular drugs, which is the way that drugs are increasingly getting made, away from the chemical-based compounds of paracetamol and aspirin.
So that's been one really interesting area, the second area which I think has been really interesting as well, is really the shift towards electric vehicles, which has happened as I mentioned, far quicker than we could have expected. And we have some really interesting exposures in there, companies that are involved, really, in two key technologies within the car.
The first is green technology. So it's essentially electric vehicle architecture. And the second one is safe technology. And what this means these days is companies that make autonomous driving type solutions. And there's a huge potential to see road deaths decline substantially as a result of that, so that's one of the key areas we look at. 
And I guess in terms of impacts, the approach to capturing opportunities like the sustainable transition tools, electric cars, we aren't so interested in the car manufacturers themselves, because essentially it's a very rapidly evolving industry and we don't frankly know which car company's going to dominate the electric vehicle paradigm in 5 or 10 years time. 
But we do know that demand for electric vehicle architecture and autonomous driving solutions will go up over that period. And so we think that investing in those companies that provide some of those solutions to whichever car company dominates that era is probably the most prudent approach.
Can you tell us about a stock that is generating strong returns while contributing to the fund's sustainability objectives?
Probably a good one to highlight, actually, is within that auto component space, which is a really interesting trend at the moment. The company that we have exposure to within that space is called Active. It's a US company that has really evolved over the last 10 or 20 years.
 Where, 10 or 20 years ago it was a maker of components for combustion engine cars, and now it has really pivoted its business towards some of those future car-type trends. I mentioned the green trends, I mentioned the safe trends, and also the connected trends. Essentially the car is becoming the next connected consumer device. You can see how Apple (NASDAQ: AAPL) is increasingly interested in that area.
So this company, Active, provides solutions to all of those different areas. It's got incredibly high barriers to entry. Frankly, making autonomous driving solutions is incredibly complicated and it's still under fast evolution at the moment. But why this is such an interesting area, is essentially this company increasingly provides more content per vehicle as the years go by. 
So if we have the global auto market, which is probably this year not going to grow because of the European production issues as a result of the Ukraine war situation, Active will probably grow 8-10% of that consistently over the next few years. So this very consistent growth above market is incredibly attractive for us, so we think those kinds of stocks are really well placed for the longer term.
New economy investing
Impax Asset Management invest in companies active in the growing resource efficiency and environmental markets. For more information on this investment strategy, visit the fund profile below.

Managed Fund
Impax Sustainable Leaders Fund
Global Shares
---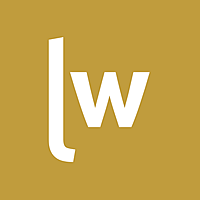 Livewire Exclusive brings you exclusive content from a wide range of leading fund managers and investment professionals.
Expertise